Score One For The Fiesta Bowl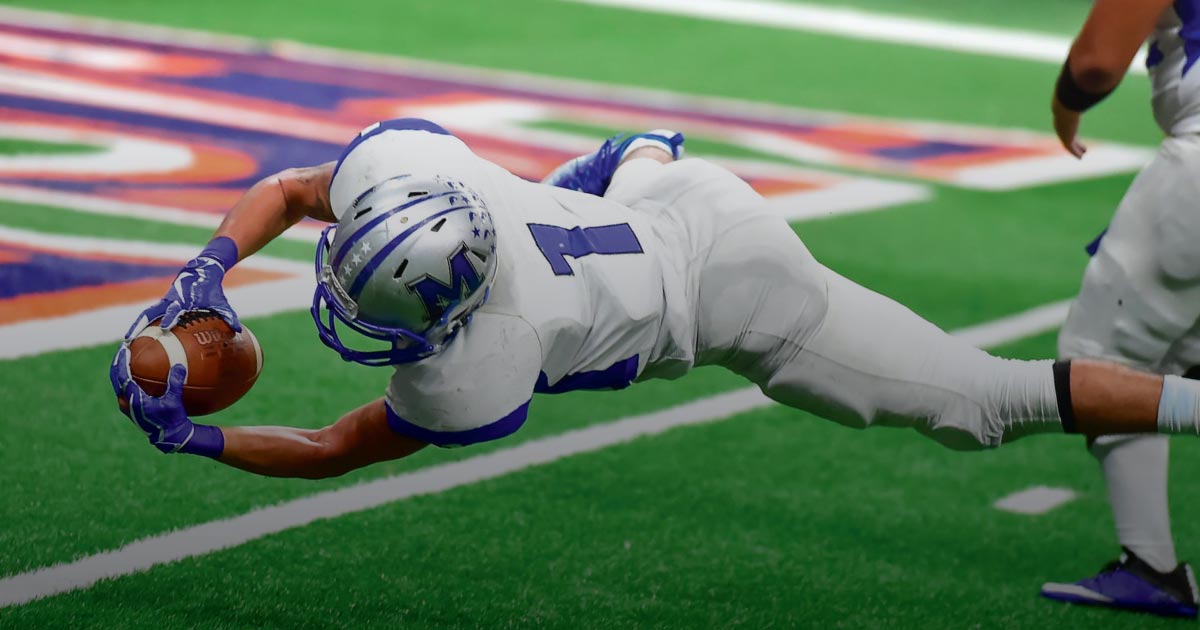 The Valley of the Sun is blessed to have teams in all four major professional sports as well as a major university and an upstart D1 school. There is absolutely no shortage of sporting events for us to take in when you also factor spring training, the Phoenix Rising, the Waste Management Open, the Fall League and special events like the Super Bowl or a Final Four every so often.
Our sports portfolio also features two college bowl games that are played each year that garner a great deal of national attention.
The Fiesta Bowl originated in 1971 as a solution for the then hard to beat Arizona State Sun Devils to engage in post season revelry. It grew to host a wide array of epic games throughout the 80's and 90's. In 1998 the Fiesta Bowl became part of the Bowl Championship Series. In 2014, the game took on even greater prominence as part of the college football playoff.
This years' game is a national championship play in game.
The Cheez-It Bowl is also part of the Fiesta Bowl family. It can trace its roots back to 1989 when the Copper Bowl was played in the city of Tucson. The game is part of the ESPN portfolio of bowl games that take place at the conclusion of the college football season. This bowl currently features a Big 12 team vs. a Pac-12 team but will switch to a more tourist centric Big 10 vs. Big 12 matchup starting in 2020.
Tickets and hospitality assets (cabanas, suites, etc.) are available for both games and can be easily obtained by contacting me. Want to donate discounted seats to veterans or teachers … we can do that too.
My primary point for this blog is to draw attention to the tremendous group of men and women who make these events happen virtually seamlessly each year. The Fiesta Bowl staff is buoyed by key difference makers who do the heavy lifting; namely Ryan Diller, Angel Guzman, Caitlin Cardoza, Zach Fish, Emily Holden, Collin Mattoon, Paige Mueller and others. This boots on the ground, get things done crew handles pretty much everything there is to handle for these two events and dozens of other events that we do all year round.
Not only is it their job to steward the needs of the Fiesta Bowl executive staff, but also to direct the efforts of a sizable Fiesta Bowl Committee that come with varying degrees of ability, experience, and involvement.
The Fiesta Bowl Committee is made up of approximately 100 volunteers who raise money (our 2019 goal is $3,400,000), help with all of the Fiesta Bowl events, and attend meetings each month. Like any volunteer organization there are really solid people who get it and do what needs to be done, and others who either carry a misperception of their role or simply don't embrace it. Admittedly, I missed badly on this as a new member of the committee thinking that YJ's (yellow jackets, aka committee members) were business leaders whose primary responsibility was to raise money and then subsequently look or be important.
I was wrong and, in the process, learned a valuable lesson but that's a blog for another time.
Thanks to the leadership team at the Fiesta Bowl the organization has established itself as an impactful and valuable charitable organization. The bowl outperforms other bowl games by way of charitable donations and economic impact by millions of dollars. I feel proud to be a member of the Fiesta Bowl Committee and even more proud to affiliate myself with the likes of Dave Dorward, Nick Smith, Jeff Smith, Mike Muraco, Ryan Hatch, Jeff Golner, Darius Green and many, many other great YJ's. I've made lifelong friendships with my YJ class, especially Brian Debnam, Lindsay Moellenberndt, Adam Fullerton, Lucas Kraut as well as a bunch of other awesome classmates.
As a member of this community, you should feel proud to host such exciting events each year. It impacts all of us and is a great celebration of the game of college football. It also provides millions of dollars of support for a great deal of charitable entities that would not be able to operate without the support of Fiesta Bowl Charities.
If you or someone you know has an interest in supporting this extraordinary charitable sports organization that truly makes a difference in the community in which it serves, shoot me a message, today!