NIL's Impact on College Sponsorships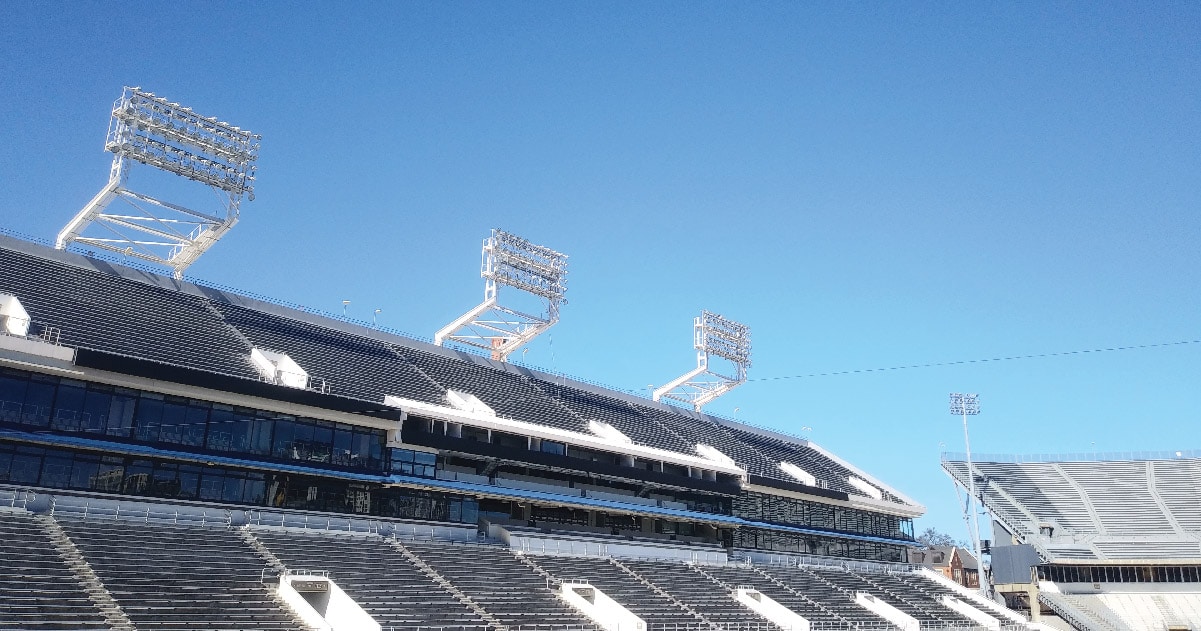 I think everyone remains confused as to just how the new NIL (name, image, likeness) rules are going to work and what impact they could potentially have on the NCAA as we know it. By everyone I mean players, coaches, administrators, donors, rights holders, and of course, sponsors. 
And, for the purposes of simplicity, let's confine this discussion to football which serves as the primary economic driver for college athletics. 
Show Me the Money
Let's also not spend a lot of time running down the NCAA or lamenting the 'exploitation' of so many young athletes who've made millions of dollars for their school only to fall short of their goal to be a professional football player and end up delivering packages for Amazon. I get the perceived injustice, but that's for a different blog at another time. 
A quick search on the internet tells us that the 65 college football teams in the 'power 5' conferences generate at least $4 billion dollars annually. As you would suspect, that money is largely generated from ticket sales, media rights, donations and sponsorship sales. 
And, yes, that's a lot of money. 
Best estimates show sponsorship accounting for approximately 30% of that revenue. What impact can we anticipate NIL having on the sponsorship portion of the pie? I mean, ostensibly, you could see a brand displace their investment with a school in order to receive the benefits of an endorsement from a highly touted player or even a recruit.
It could happen, but my thought is NIL rules will actually enhance college sponsorships.
NIL … Will it Change College Sponsorship?
Having worked in this space, I see college sponsorship as a very effective way to engage and persuade potential consumers. There are few, if any, media products that possess a greater appeal to our loyalty and emotions than college athletics. A properly structured and executed college athletics sponsorship to me is by far the most effective use of your marketing dollar. The problem is there aren't many schools that know how to do this.
There are lots of issues to navigate when purchasing a sponsorship with a collegiate entity. Most preeminent, in my opinion, is the inability of those selling sponsorships to generate a legitimate ROI on your investment. Rights holders rely on school affinity, unique access, hospitality, and activations that lack the response needed to make a sponsorship a true investment. 
Whereas I do see sponsors and donors doing what they can to attract or retain recruits with NIL contracts, these deals will never overshadow the school. Today, and for the foreseeable future, I don't see college athletics ever going the way of the NFL and NBA where sometimes player affinity can outweigh team loyalty. 
Thankfully, college athletics is more about the team than the player. I just don't see NIL rules changing that, at least not in my lifetime.
NIL Rules Will Need Time to Improve
My opinion is that allowing brands to access players will be messy and poorly done during these first few years. I'm guessing it will take 3-5 seasons for things to settle into what could be a very good thing for college athletics and college sponsorships in the long run.
One early ray of hope is being provided by a company called COMPASS, which provides solutions for anyone and everyone involved on both sides of the NIL table. Their app provides downloadable forms and other compliance tools that can serve as a guide for student athletes and their parents. COMPASS is affiliated with Game Plan, which is the premier provider of student athlete education and training. Game Plan is legit and does great work in the college space. More information can be found at www.compassnil.com. 
Rights Holders Will Need to Be Involved
Whoever is stewarding the school from a rights standpoint is going to need to be ahead of these things. If it was me, I'd dive into NIL feet first to have as much involvement as possible as these deals are being made.
In the meantime, you'll see ASU QB Jayden Daniels eating a lot of pizza which, in my opinion, isn't a bellwether moment for him, ASU, or college athletics. I understand that more deals are in the works for the sophomore quarterback while also wondering out loud what involvement the rights holders (in this case the PAC12 Conference) have had in his NIL dealings. 
Smaller brands anxious to support their school by making deals with lesser known players will be a big yawn, while bigger brands like Safelite influencing top recruits with endorsement deals to go to Ohio State will simply perpetuate the inequality that is already prevalent in college football.
Again, this will take time to work out. In the meantime, rights holders should be doing everything they can to be involved with their sponsors. It's imperative for them to be involved now as things remain somewhat unclear so that they can potentially enhance any NIL deals that sponsors may be formulating.
As with any situation involving money, unscrupulous people will come like moths to the light. Whereas I'm certain administrators and coaches will make mistakes, young wide-eyed players will make more and bigger ones as they sign contracts that they do not fully understand. As the rights holder working with sponsors you don't want to have a situation where some random sports agent strikes a bad deal with no regard for the school or the brand that could be adversely affected. 
Any problems that do arise with sponsors should be relatively short-lived. The amount of opportunity that NIL brings to any school sponsorship will be determined by the action (or inaction) of the school's rights holders. 
As a fan, I recommend you exhibit patience while this works itself out. As a sponsor, I would be proactive at evaluating your current sponsorship while exploring ways that NIL might help you to enhance the return on your investment. If you're a rights holder, I suggest you work to get ahead of a train that has already left the station. 
As with many things in life, all of this is much easier said than done. If you need help in evaluating, refining, or even formulating your investment in college athletics, call me at 602.284.6722 or fill out my contact form here.