Bally Sports Files for Chapter 11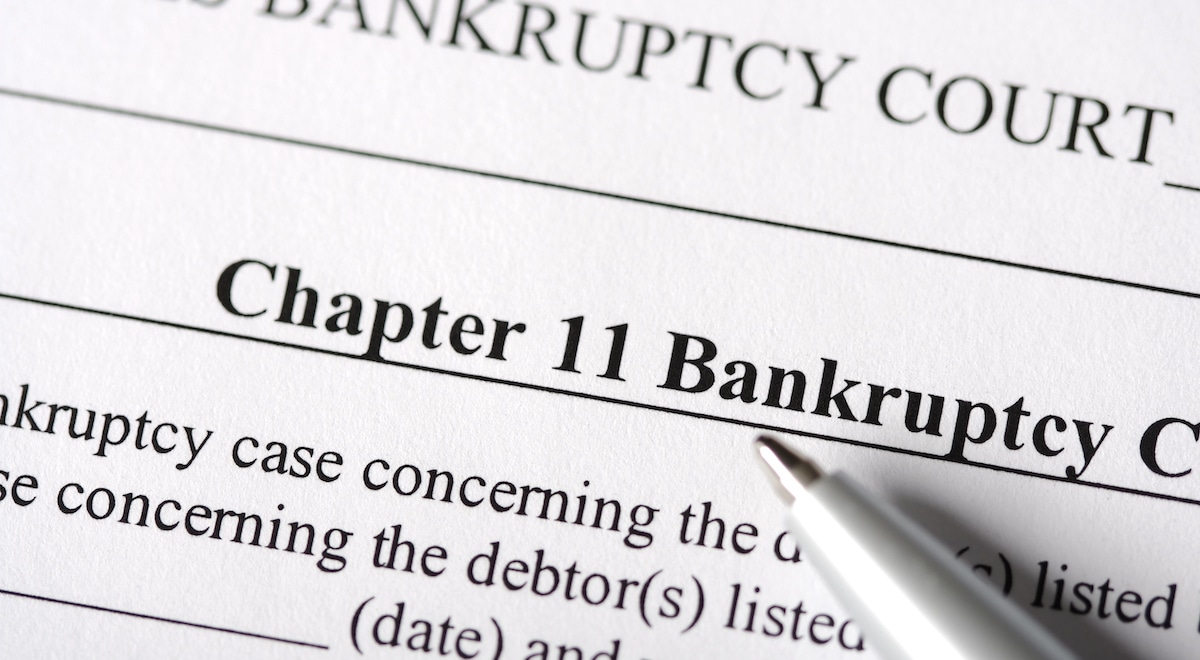 My former employer, and frankly the very best place I ever worked (outside of my own company), has declared bankruptcy. Bally Sports (formerly Fox Sports Arizona) is a regional sports network (RSN) that broadcasts and sells advertising for the Arizona Coyotes, the Arizona Diamondbacks, and the Phoenix Suns*.
Arguably, some of the most valuable television content in the market.
How This All Came Together
The Regional Sports Network model was structured during a time when cable and satellite served as the primary delivery platforms for non broadcast networks. At that time, the network thrived by way of solid subscriber fees as well as robust national and local ad sales revenues.
A few years back, FOX sold off their eighteen (18) RSNs to Disney who turned right around and offloaded the networks to Sinclair Broadcasting which formed Diamond Sports Group to run them. With that came the broadcasting rights to some 40-plus professional sports teams across the United States. Those rights included and were, in many cases, anchored by long-term, escalating contracts with Major League Baseball teams in the perspective markets.
Diamond Sports Group then sold a head scratching naming rights deal to Bally, who really hasn't done anything with it from where I sit.
When It All Started To Fall Apart
As streaming became more mainstream, it was difficult for the RSN model to remain profitable in light of consumer cord-cutting. This was based on the amount of money going out to support their rights deals versus the amount of money coming in from declining subscriber revenues. All this was compounded by problematic developments with both national and local ad revenues.
Right after I left FOX Sports Arizona, leadership made a strategic move to make the RSNs more of a national player for ad revenues. Despite having some of the best inventory in the market, their local sales efforts became next to non-existent.
A reliance on national brands created a reliance on national agencies. The problem became more pronounced last year when their rep firm (Home Team Sports) was acquired by Playfly. This outstanding company is equally prolific in the digital, traditional, and event-marketing space. In other words, less reliant on the RSN.
The high cost associated with sports rights deals robbed Bally of the capital needed to engage in forward-thinking strategies that would have enhanced their ability to generate more revenue. Simply stated – it's hard to be innovative when you're servicing debt. It's also hard to be innovative in the digital space when the average age of your fan base is 57 and doesn't readily accept or embrace change.
Major League Baseball and other professional teams in said regions may call the RSNs their partner but that's lip service at best. Those bloated contracts kept the checks coming in and as the model became less tenable, these teams did nothing to help the RSNs or even themselves out. MLB, who has forever championed their digital rights over everything else, made the regional sports networks late to the streaming party and, in doing so, denied their own ability to engage younger audiences.
Lastly, what happened to the great synergy between Bally's as a gaming entity and the naming rights that should have accompanied this cash-rich brand? I've seen nothing of what I expected to see when this deal was announced.
Bally Sports Still Has Great People And A Great Product
Live local sports represents the very best inventory available for both broadcast and streaming providers. Despite the distraction of bankruptcy, I would still maintain that the folks at Bally have some of the very best television inventory to sell in the market.
For those of you who don't know, since Bally produces the content, they can provide advertisers with valuable in-game assets like lower thirds, crawls, features, billboards and game flows. These activations work regardless of how you watch the game and represent a valuable opportunity for sponsors.
Locally, they seem to have awoken from their slumber. They've made moves to acquire at least one very talented, high-profile seller, who will help make them more visible in the market. Beyond that, they need to be more aggressive in promoting themselves. I can imagine that this is a huge challenge for a cash-strapped network. Perhaps they can get creative and co-promote the station with a forward-thinking advertiser who would garner value from the outward affiliation with the network. Much easier said than done and maybe not as desirable now that the bankruptcy has been announced.
If you have a client with a contracted advertising agreement with any of these regional sports networks, you should definitely look to be proactive with your rep and their leadership team. From what I hear they will still be broadcasting the games as things get addressed in court.
A very wise person once told me that companies that are undergoing a manageable level of discourse are the best ones to find value within your business dealings. Perhaps it's a wise time to call the folks at Bally to see what they have to offer?
If they are not able to broadcast games, you should proactively move that money as soon as possible. There are ample opportunities to move your sports investment within the quarter to like audiences. I would look at working with the teams themselves, digital content, and perhaps even a local sports talk radio station to shore things up in the short term.
Not to kick a person when they are down, but this disruption would call me to demand some level of point retribution. Whereas I wouldn't lose my loyalty to the live local sports point, Bally would need to proactively provide me with future value for the inconvenience of having to navigate their financial difficulties.
Bankruptcy is Not the End of the Game for Bally Sports
It's hard to say what's next. Chapter 11 bankruptcy filings are designed for reorganization and restructuring. Bally could sell off some assets, attempt to renegotiate contracts, and work to cut costs. It's also quite possible that they sell off the RSNs to a capital-rich streaming upstart like Amazon. It is a red flag of sorts for all media entities who don't pay proper attention to the shifting landscape they operate in. Media consumption habits are changing, and those who are paying attention will survive and thrive. Those who don't… will file for bankruptcy.
*The Phoenix Suns retained the rights to sell their own TV inventory.