How To Be An NFL Sponsor For Less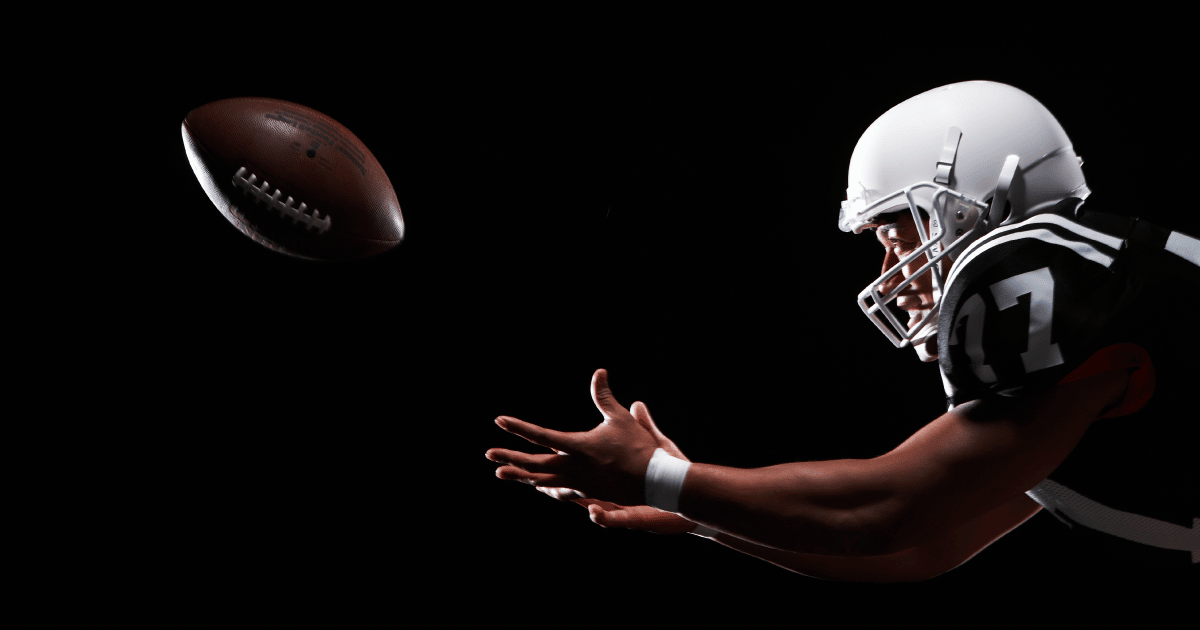 This blog was inspired by a collateral piece I received from a mortgage broker. Admittedly, being 'in the business' of sports marketing, I was initially angry when I first saw it. It was blatantly unethical. I would NEVER execute this on behalf of a client nor would I recommend it to anyone. Yet, here I sit, writing about it three weeks after I threw it away in disgust. 
It was a schedule. More specifically, it was a 3×9 rack card with an Arizona Cardinals schedule on it. 
At the top were your very prototypical real estate headshots. A real estate agent from a brokerage I had never heard of and a loan originator from a mortgage company that looked offshore-ish. Photo, contact info, logo … oh the ad wizards that were at work here! 
Below all that was this season's schedule. On the back is every Sunday Night Football matchup, every Monday Night Football matchup, and even some playoff dates. No logos and some shoddy typeface work means the piece was 'technically' just what I called it in paragraph one … unethical but probably not illegal. 
Some might say this was deft marketing: NFL affiliation without the steep price tag. I thought it was schlocky and only relevant to 75 year old shut ins who don't have access to the internet. All that being said, there are legitimate ways to affiliate your brand with the NFL that cost less money than a full blown sponsorship with the team. 
HOW TO AFFORDABLY ADVERTISE ON NFL PROGRAMMING
Here are a few ideas to affiliate your brand with the NFL in ways that would be far more affordable (and ethical). The best way, unequivocally, is to invest directly with the team or a rights holder that broadcasts the games. The challenge becomes that it's just not affordable for all brands to make this kind of investment. Know too that successful NFL franchises, heck … all NFL franchises, don't have five-figure deals to offer entry-level sponsors. They know how to build value and that starts with maximizing asset value by limiting the number of partners they have each season. 
As always, your sports marketing investment should be a part of a comprehensive strategy that serves relevant messages to relevant audiences using relevant platforms. That's very important … if you're not doing that call me. 
With that in mind, here are a few ideas you can use to create some level of presence with what is the most preeminent of all sports content in the market:
Cable television and connected TVs… yep, cable is still a thing and candidly they offer reasonable rates for the games they broadcast. If ESPN is too much, see what they have going on with the NFL Network. Affiliation can be had there for much less than what it would cost to buy actual games. Cable and connected TVs are able to 'zone' their inventory making it even more affordable (and effective) depending on your brand. Lastly, there is plenty of support programming on multiple cable networks available as well.

Radio … Typically, the team retains the rights to the radio broadcasts but oftentimes companies like Bonneville have limited inventory to sell. Pre, post, or even weekly segments dedicated to the upcoming game or team may be available for purchase and could be a great place to put your brand.




Fantasy … I believe the last time I looked, Fantasy Football was something like an $18B industry. Finding opportunities to incorporate your brand on high-trafficked websites, pre-roll youtube content, podcasts, and other related mediums are not difficult nor are they particularly costly.




Athletes as influencers … This is easier done than you might think. Here's a website:

https://opendorse.com/

that allows you the ability to pay a collegiate or professional athlete in exchange for a wide array of messaging opportunities. If you do nothing else, check out the fascinating array of athletes and activations they can do for you. 

A properly structured promotion at a multi-location sports bar could get you the scale, recall, and impact you might be seeking. Of course, you need to work with the bar here to formulate something that would be an enhancement for their patrons while also utilizing assets that aren't passive. Sponsoring a watch party promotion during a Thursday Night broadcast (on Prime Video no less) with a data capture type giveaway would be an effective and affordable way to have affiliation with the NFL.
I want to reiterate that having a presence on the periphery is not optimal. Any marketing effort must be well thought out and executed deftly in order to have an impact on your brand's outreach efforts. The very nature of any sports sponsorships is built around the significant distraction that is a game. Your efforts must drive consumer engagement, conversion, and allegiance. 
Anything else will just end up in the trash. 
Want to learn more about marketing your brand with a sports sponsorship? Contact me at ed.olsen@linedrivesportsmarketing.com.