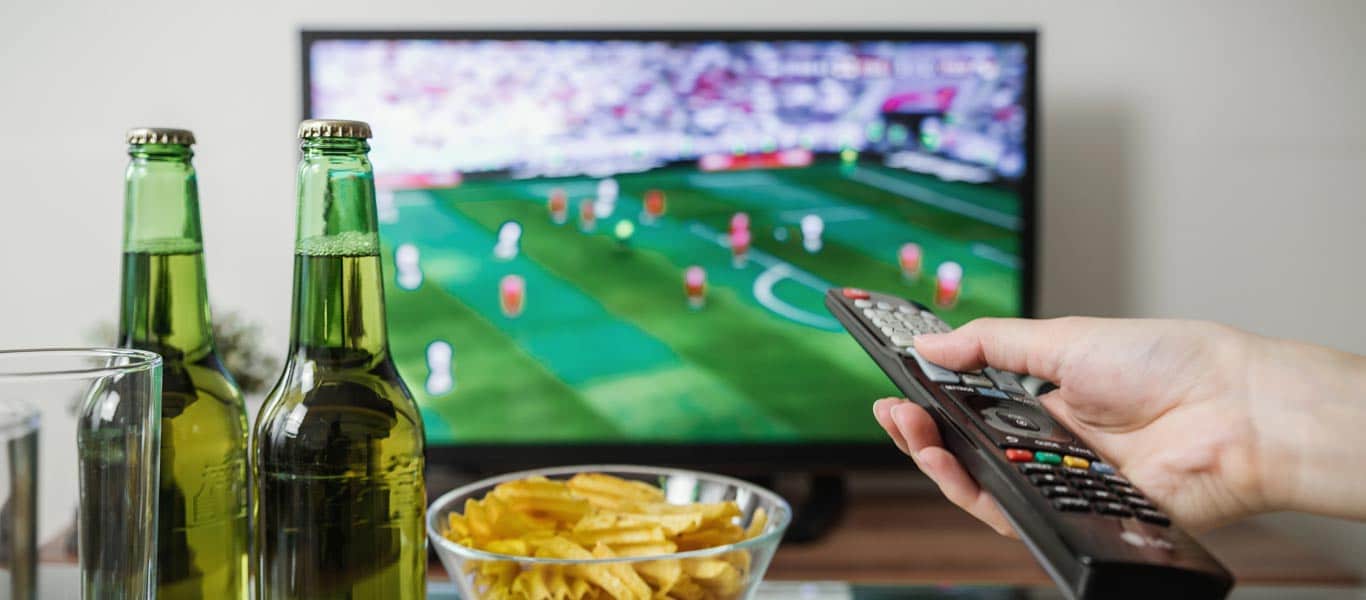 I pulled the plug … (kind of). I have no cable or satellite provider in the Flagstaff office where I'll be working almost every weekend this fall when there isn't an ASU home game. This past weekend was the first with a big ASU road game as well as must-see games with Louisville/Clemson and Texas/USC. Another 10AM kickoff for the Cardinals on Sunday meant that I'd be watching that via internet streaming as well.
As a 50-year-old who's used to watching games on cable, there was a bit of trepidation going into the weekend. I have never had to rely on streaming to see a bunch of games on various networks during the course of a weekend.
I won't be overdramatic about it. I knew this day was coming and whereas it's easy for me to watch a very limited amount of non-sports programming with my smart TV, a big weekend of college sports was going to be potentially challenging.
Up north, my internet provider is CenturyLink. With multiple games and overlapping kickoffs, this meant running two devices to stream which I most certainly figured to be a strain on a rural ISP.
The stream was relatively smooth with a couple of hiccups when I was watching ASU storm back and SC win a thriller in double overtime. I was pleasantly surprised as to the reliability, picture quality and ease of use. Candidly, the experience was not nearly as painful as I had imagined. I was able to watch every game I wanted, including the Toledo/Tulsa barn burner that was being served on one of the many ESPN options I had.
I was surprised to see a serious lack of ad content. I know there are companies that at least profess to sell inventory on "connected TVs". I sure as heck didn't see it this weekend on ESPN, FOX or FOX SPORTS 1. On ESPN, I literally saw the same three ads shouldered between the same two promos the entire day.
My assumption is that digital ad sales have not kept pace nor do they have full access to this inventory. Thus far I've endured one awful presentation some time ago from Tegna and received a media kit from a friend at Digital Mark Group. Both companies say they sell ads on streaming television but I'm guessing that they are limited to specific inventory (like HULU only).
Based on what I saw this weekend, they have a mountain of upside and a long way to go. Currently, I wouldn't buy this inventory without the assistance of an experienced digital ad agency, as new frontiers are wrought with misinformation.
According to research, some 64% of Americans are watching TV via digital streaming. And because it's digital streaming, you can't fast forward the commercials, you can't record the programming and the streaming platform might even know a thing or two about the person watching.
Hmm… programmatic TV; think that might be a big deal someday?
It will be and candidly, I'm surprised that it's not already. As high-speed internet becomes the delivery vehicle for streamed programming, consumer information will be the next thing that makes takes this form of advertising to the next level. Perhaps maybe someday soon I will watch a game and not be inundated with the same three ads that have zero relevance to my consumer habits. Instead, I'll get ads that are reflective of my interests and my consumer habits.
Like I said, a mountain of upside and a long way to go.