Team Sponsorship Vs Broadcast Deal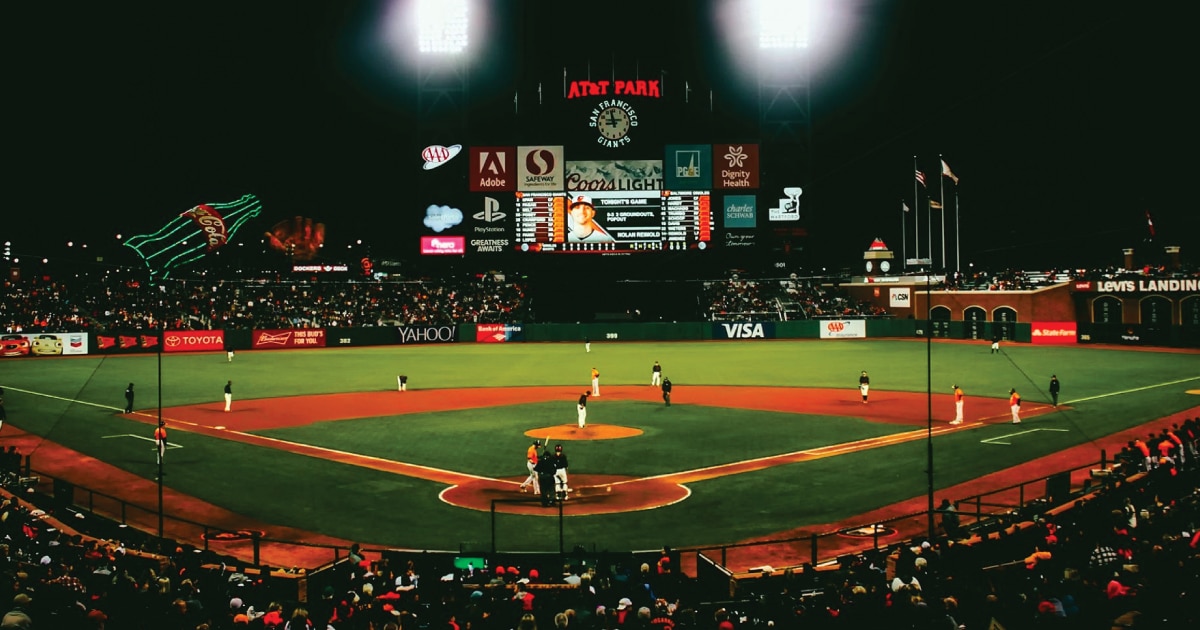 The opportunities to affiliate your brand with a team are varied and layered. A given brand could invest with a team for a sponsorship and end up with a wide array of assets like stadium signage, in-game activations, digital assets, and hospitality. Depending on the team's rights agreement, you could also purchase radio and television ads.
A brand can also affiliate with a team by purchasing assets from a radio or TV station. In most cases a team sells the rights to broadcast their games for a negotiated sum. A deal is structured that includes cash, broadcast talent, promotional support and other elements. In some cases, teams retain the rights to their television and radio assets. For instance, your Phoenix Suns are on Fox Sports Arizona, but you can only purchase the in-game TV from the team.
I want to buy a sponsorship directly from a team.
To me, the variables that need consideration when looking into a sports sponsorship with a team are as varied as the assets. For instance, a brand like Coca Cola that sells product during games needs to factor that revenue generation component into the overall sponsorship investment. This is a significant consideration for food sponsors as well. The value is further expanded when you factor the ability to serve your product to a relatively captive audience with a limited choice of food or drink options. That is why you see big sponsorship deals with both food and beverage brands in most stadiums across the United States. With a properly constructed partnership a team has the ability to drive sales in retail stores as well.
Another related advantage to a team sponsorship is the ability to put your product in front of large groups of people who may never buy your product, walk on to your lot, or into your store. Brand loyalties as well as your position in the buying funnel can be positively manipulated when someone tries Coke Zero for the first time, peeks into a new truck on display in your stadium or sits in comfortable outdoor furniture that is nothing like the worn set that's currently in their backyard.
Hospitality assets are a great vehicle to develop long-lasting relationships with your clients, vendors, and employees. The teams in this market go all out when it comes to hospitality. Not only do you get great seats, but they also give you impactful opportunities like player meet and greets, unique experiences like batting practice or shoot arounds as well as team swag.
Teams also can provide valuable brand building endorsements from players, coaches, and others. This is a great way to validate your brand and drive home team affiliation to your customers. In fact, I wrote an entire blog on the subject that you can revisit here.
I want to buy a sponsorship from a sports network or a radio station.
I have also found that buying sports assets from entities like Bonneville, Fox Sports, and Root Sports to be hugely advantageous for the brands I work with. A regional sports network can provide your brand with valuable affiliation, tremendous reach, and the advantage of message delivery on multiple platforms from one source. That's a way bigger deal today than it used to be. Furthermore, if you go beyond a spot buy, regional sports broadcasts have game flows, billboards and other in-game assets that put your message in the middle of the action.
Note: If a team has retained their broadcast rights, you can get these same valuable assets from them.
Regional sports networks as well as radio stations also have a decent amount of hospitality assets (suites, premium tickets, etc.). Often times, what they offer is more than sufficient for a brand who is looking to have presence with a particular team.
Yet another key advantage of working with a sports network or radio station is the fact that your primary asset (radio or tv ad) can be flighted and amended as needed by the brand. It can be more difficult to promote a Memorial Day sale with in-stadium assets than it is with radio or television. A deal with the broadcast rights holder is typically more flexible.
The ability to secure an on-air personality for an endorsement is also advantageous. In sports, the broadcaster is deeply associated with the team and anytime he or she speaks up for a brand the consumer recipient affiliates the message accordingly.
So, which is better for my brand… a team sponsorship or a broadcast deal?
Well, that depends. The real truth is that the very best thing to do is to have both. When you can take advantage of all the great things a team sponsorship has to offer AND broadcast your messages to those fans that aren't in the stadium…you have a sports marketing win.
If your budget doesn't allow you to sustain both I would contemplate all other facets of outreach you have in play as well as your brand's goals/priorities. There really isn't one set answer to this question as pricing for both can be relatively equivalent.
And not to take us all down further in the weeds but any investment with a broadcast partner ultimately helps the team. That's another topic for an all together different blog.
If you have to choose between the two options it might be a good time to pull in a sports marketing professional who can give you the type of guidance you need to make a sound decision. At Line Drive Sports Marketing, we don't charge for an initial consultation. If your brand is considering a sports sponsorship and weighing all of their options, don't hesistate to contact me.