The Best Sports Activation of All Time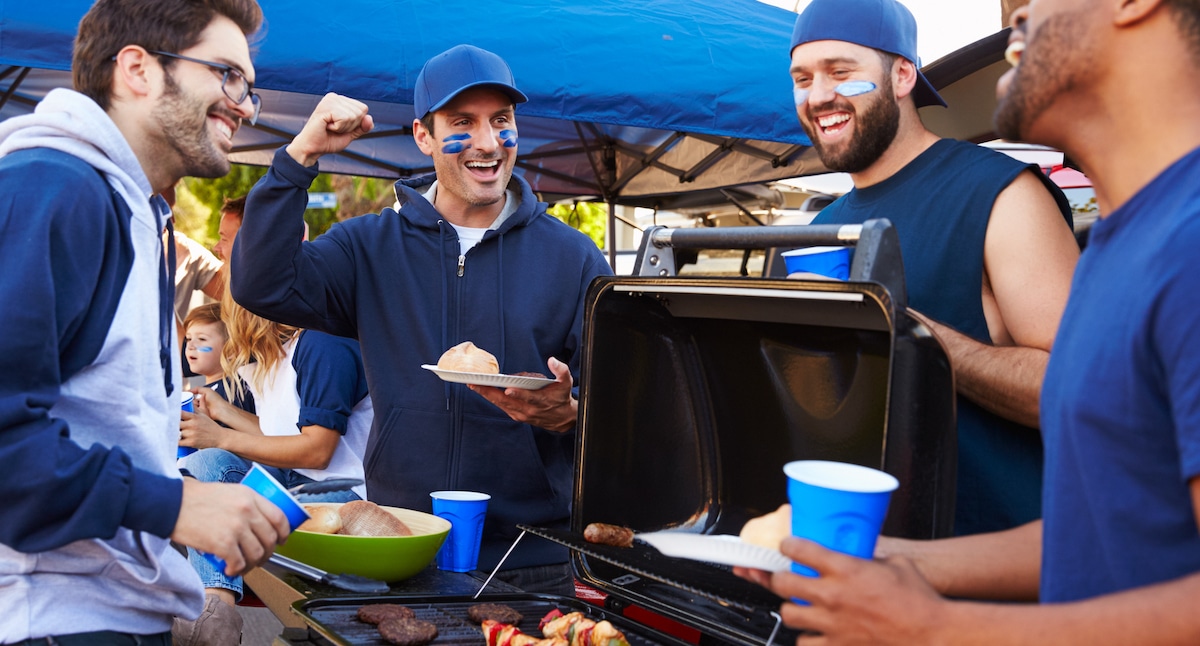 Teaching sports marketing has given me the opportunity, if not the excuse, to look closer at specific sponsorship deals that exist in today's sports landscape. In class, we conduct a more in-depth analysis of various sports campaigns, activations, and even stand-alone ads as examples for my students to learn from.
There is not one that I can think of that is better structured and well executed than Home Depot's College Gameday title sponsorship. It's a cornerstone example of product integration within the fabric of an engaging sports broadcast. To avoid dragging all of you back into the classroom, we'll talk about some of the key components of this extraordinary activation before we cover ways to create your own winning concept for your brand.
THE BEST SHOW FOR SPORTS ACTIVATION HAD HUMBLE BEGINNINGS
To call Home Depot's sponsorship a 'presenting sponsorship' would be an understatement. Whereas "College Gameday … Built by the Home Depot" almost sounds like a presenting sponsor, it's way beyond that. To get a better understanding of my point, let's go back thirty-five years to the humble beginnings of what I think is the best show on all of television.
The show first aired in 1987 and just like everything on cable in those days, it did not get a lot of ratings or attention. In 1993, the show was given a facelift (literally and figuratively). Chris Fowler became the primary host, joining the venerable Lee Corso.
It's notable to recognize that broadcast icons Erin Andrews and Samantha Ponder both had stints on the show that also added Kirk Herbstreit to the cast in 1996. In 2017, Maria Taylor was added to the cast and helped make the show one of the best on television.
For what it's worth … I began selling the show locally here in Phoenix that same year. Whereas it was not a ratings bonanza, it was well placed for my automotive and retail clients who saw the bulk of their sales happen on Saturdays. For me, I would sell deeper into the program based on how well ASU or UofA were doing back in those days. Local ratings would tick up when either of those teams played well enough to be nationally or locally relevant.
Whereas I believe Home Depot has a long and rich history of advertising on ESPN (which just makes sense), at some point an imaginative account executive with the network working in conjunction with Home Depot's agency enhanced the activation to incorporate a set branded in Home Depot colors as well as the presenting line "built by Home Depot.."
Brilliant.
As the show became more popular and executives from both ESPN and Home Depot recognized the value of their show, the activation became even more robust. Of course, this is driven by the network asking for a bigger investment that needs to be justified and an agency that is rightfully trying to outdo themselves each year. This created what you see today… a comprehensive sports programming sponsorship with multiple layers of activation supported by a robust spot buy that oftentimes incorporates show talent.
Here's a blast from the past that drives this home: Home Depot Ad
WHAT MAKES THE BEST SPORTS ACTIVATION?
As the popularity of college football grew, so did the show's ratings. The Home Depot brand solidified its framing of the content which is a well-produced road show that engages the fan and the viewing audience in ways that others have attempted (and failed) to emulate.
Today, you have a must-watch program perfectly positioned to provide compelling messages and calls to action that help to propel Home Depot to the very top of the retail home improvement category.
Here's why:
A valuable, relevant, and superior time slot… a highly rated, live Saturday morning show is the perfect time to message home improvement products to consumers. Recency is a difficult but highly desirable marketing attribute to achieve.
Product integration… the show integrates brand-reinforcing messaging within the broadcast while supporting it with commercial spots that oftentimes utilize the show's talent.
Strength in affiliation … College Gameday is a show that is affiliated with a sport that is popular in markets all across America.
Demo appropriate… the primary demographic audience for a Gameday broadcast aligns with home ownership, home improvement, and product need.
Versatile content… the College Gameday broadcast is segmented perfectly for repurposing on digital platforms.
The perfect show with the very best position on a well-branded network featuring content on a popular topic that has an exciting live component as well as engaging pre-recorded segments. That, in my opinion, makes it the very best sponsorship activation in all sports.
HOW CAN YOUR BRAND ACCOMPLISH A MARKETING WIN OF THEIR OWN?
If College Gameday is the standard bearer, how can your brand create its own idea to mimic the success that has been achieved here? It can be done … and it starts with revisiting the aforementioned points made above.
One of the challenges that many brands seeking the 'next best' opportunity is that they typically look at what currently exists. You must be creative when working to create a perfectly timed, perfectly relevant, integrated sports sponsorship. Here's a quick, caffeine-fueled example: Your sub sandwich franchise sponsors a coaches' segment on local sports talk radio. They bring the on-air talent a different type of sub each week for a show that starts at 11:00 AM with the expectation that the talent will talk about how good the food is as well as how well the team played last week. You can drive traffic to your digital asset by providing unique content that includes a special click-to-order online button while also driving walk-in sales by way of recency. 
Whereas I just came up with that on the fly, I would say that with some tweaking, some creativity, and a decent amount of money you could create something special and impactful on a much smaller scale (and budget). I know it's not this easy as the guest would have to be available (or you record it), the hosts have to do a great job, and you'd need your digital team to be on point but that literally took just a few minutes to formulate.
Analyzing excellence and emulating that with your brand can be done. You need to process each step and identify the right timeframe, platform, activation, integration, and partner to get there. Yes, outside help could be beneficial as sometimes creativity is difficult for the people that are close to the need. Sports is a great platform to engage audiences but 9 times out of 10 or better stated 99 times out of 100 brands fall short of what's possible.