Do Your Research When It Comes to Sports Sponsorships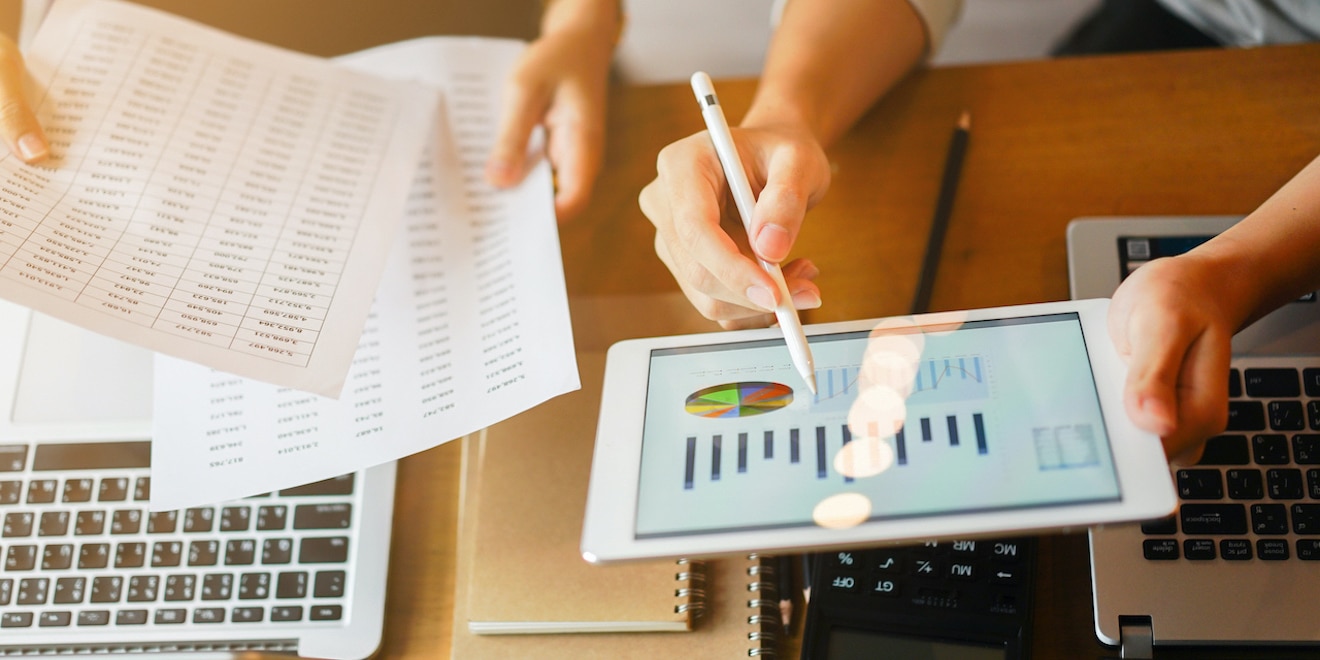 In my almost thirty years of sales, marketing, and sports sponsorship experience I've come to learn many things. If you take time to look at a few archived blogs you may or may not agree with that assertion. Either way, I appreciate those of you who take the time to read my words as to just how you might create or improve your sponsorship investment for your business.
Today's topic may require an additional cup of coffee as it's not the most riveting component of your sports sponsorship process. It is, however, a critical part that is oftentimes overlooked by the company caught up in the excitement of investing in a sports team, sports network, or sporting event.
Sports Sponsorship Research … glorious research. I'm not going to beg you to read on but I am going to ask nicely. We'll cover how research is used to persuade you and how you can use research to validate your sports marketing investment.
The sponsorship sales process is buoyed by several important components. These include team affinity, asset availability, economic conditions, rep capability, and most importantly package efficacy.
Research speaks directly to package efficacy. Essentially it will determine whether you should make the significant investment that sports typically demand. Oftentimes, if not always, preliminary research is provided by a sales rep that is looking to persuade you to invest with her or his team. This research can be broad (audience demographics, attendance, TV ratings, social engagement, etc. ), or if the team is smart, specific data replete with indices that support the contention that your clients are in their audience. (i.e. Rolex owners index 157 to viewers of the PGA Championship; which means a typical PGA Championship viewer is 57% more likely to own a Rolex.)
As the agency or client, you need to look at research with a very discerning eye. As someone who has used research as a sales tool, I can categorically tell you that it can not be taken at face value. Vendor-provided research is crafted and positioned to tell the best possible story for them. There is nothing wrong with that … it makes sense and it should be expected. What's typically missing in the whole process is the steps they (teams, networks, events) should take to better understand your industry, your company, and your marketing strategy (replete with goals). Even then, you probably won't be provided with research that clearly shows how your partnership with the team will path you to achieve your overarching marketing goals and candidly there's nothing wrong with that either.
But Caveat Emptor … right?
If you're aware of these things you can make better decisions when it comes to your sports sponsorship investment. I don't fault teams for doing what's right to maximize their sales efforts but I do fault clients for not taking the time to properly understand the information they are being provided.
This is also where a good rep or an agency can do the work necessary to craft a sponsorship that can propel the brand to marketing success … but that takes this blog into a sale pitch and that's not what we're doing today.
Research Is A Way To Validate Your Sports Sponsorship Investment
Ultimately, clients should be the ones that seek and secure research that allow them to properly assess their sports sponsorship investment. This can be done in a few different ways.
An outside research company. Unfortunately, there are not a lot of these to choose from locally (Phoenix/Seattle) but there are companies like Navigate whose job it is to provide you with unbiased (keyword) validation of your investment. Just know that some of these companies also work directly with teams so it's important that whomever you hire is looking out for you by providing you with validating information on how you should invest your sports marketing dollar.
An ad agency. Some agencies have sophisticated internal research departments or a person named Andrew who has that responsibility. One of the key advantages of using an ad agency is that most of them understand that their relationship with you is only as good as the services they provide. In other words, it's not in their best interest to ever support or recommend a business relationship that doesn't support the company's marketing goals.
Internal research department or person. One of the realities associated with 2023 is the demise of robust, omnipotent media companies that are staffed with research specialists. Some media entities are consolidating their research staff or outright eliminating them. Finding you're own numbers nerd could be in the very best interest of your brand. Their findings will be undoubtedly unbiased and more importantly, their employment status is entirely incumbent on providing you with an accurate analysis.
Another important point related to research is the recap. Each sports team, network, or event is different but every one of them generates a recap for your investment. Recaps should be gone over in great detail … yes, with your rep but more importantly, without them as well. I wrote a blog about recaps a couple of years ago. The recap is truly your playbook when it comes to evaluating your sports sponsorship.
Line Drive Sports Marketing offers a free, no-obligation review of your sports marketing recap. Limited time offer, exclusions apply.
As you can see, good research is the way to make sure that you're generating the type of ROI you seek for a sports sponsorship. The very nature of research (quantitative and qualitative) can be challenging to interpret. My best answer to that is to seek a knowledgeable, unbiased, outside source to evaluate all aspects of what usually is a complex, multifaceted relationship with a sports team, network, or sporting event.