Suns and Diamondbacks Have New TV Rights Holders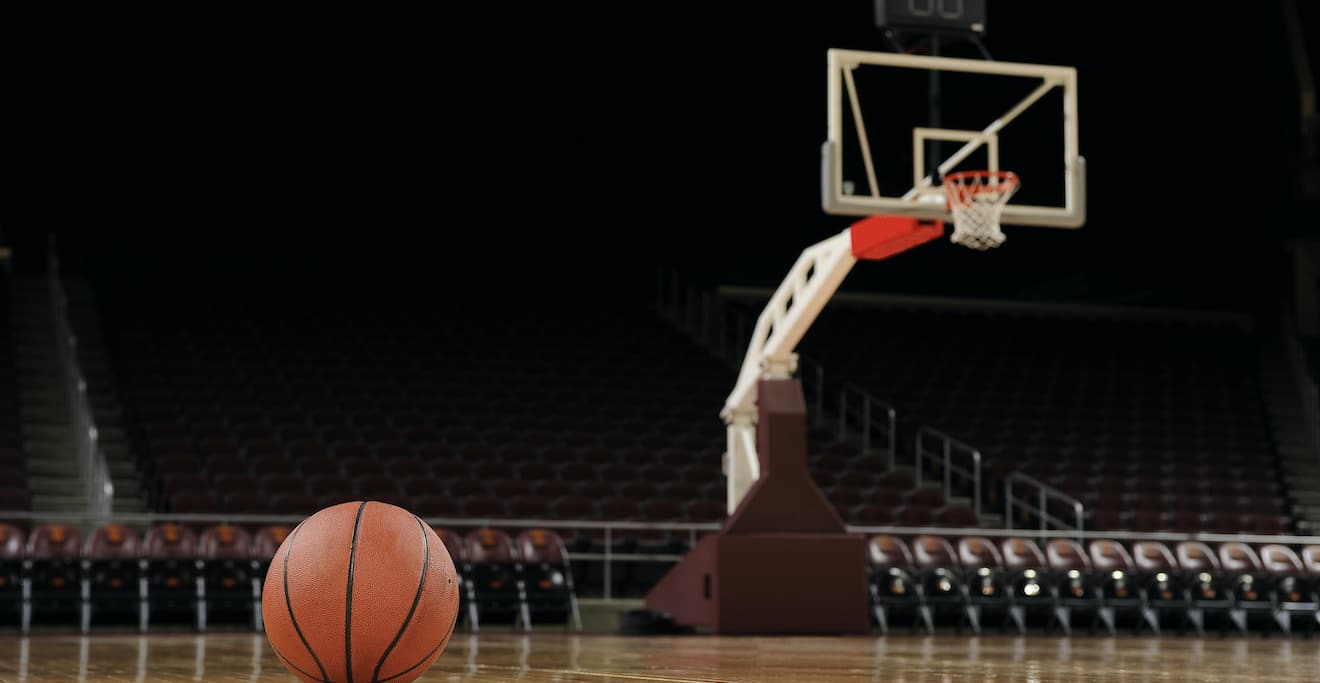 Two of the Valley's major sports franchises are moving broadcast TV platforms. The move is a seismic shake-up in the local rights deal marketplace with each team ending their rights deals with embattled Diamond Sports Group (formerly Bally / FOX Sports AZ).
The Phoenix Suns have struck a deal with Gray Television. It is being hailed as a positive move that provides access to view games to an additional 2.8 million households in Arizona.
The Arizona Diamondbacks games will be available via MLB TV and the Cox Yurview channel.
If this were a contest, the Suns would be winning – hands down. There's still a lot to unpack here, though. The Diamondbacks situation is more challenging as it's happening mid-season and it involves Major League Baseball, which has its own agenda that can be tough for teams to navigate.
It's a big deal to have these two teams both make moves at the same time. On a personal level it's devastating to my friends at Bally Sports … on a business level it's hugely disruptive to the local sports media landscape.
For as long as I can remember, Bally Sports (formerly FOX Sports AZ) has broadcast both the Suns and the Diamondbacks. When Sinclair Broadcasting purchased the 22 FOX Sports regions, they formed Diamond Sports Group to operate them. Problems ensued – the result of which lead to Diamond Sports not being able to meet the financial obligations with either franchise. In simple terms, they are in violation of their contract.
If you're looking for a more comprehensive take, I wrote a blog about their demise some three months back. You can find it here.
Who are the Phoenix Suns Partnered With Now?
Gray Television who owns and operates channels 3 & 5 here in Phoenix have wisely welcomed the Suns with open arms to their programming lineup. I should probably mention here that the station already carries Phoenix Rising, AIA, and Phoenix Mercury games. This is a smart move on their part. Sports programming remains a genre of programming that can attract large and engaged audiences.
Gray securing the Suns will greatly enhance its competitive advantages over other local stations in this market. If they are able to secure the Dbacks rights as well, that would be quite a coup.
To facilitate broadcasting games, Gray developed a new channel called "AZ Family Sports." These channels can be accessed via an antenna on Channel 44 in Phoenix and Channel 13.5 in Tucson. For those of you under the age of 40, an antenna is a metal device that attaches to your TV and/or the roof of your house. It allows for the reception of over-the-air TV signals which are broadcasted from the transmitter. There are four (4) transmitters in our designated market area (DMA).
Who Sells What For the Phoenix Suns and Arizona Diamondbacks?
To my understanding, the Suns will retain their exclusive ability to sell in-game TV ads during the regular season. That was the deal they had with both FOX and Bally. Gray staff will most likely have a handful of avails to sell in pregame, halftime, and post.
For brands seeking affiliation with the Suns, I'd recommend that you work with the team directly as they are very well-versed in sponsorship sales. TV ads are a valuable 'component' of a properly structured sports marketing strategy, but are not always the right asset depending on your specific campaign goals.
Other brands who are simply seeking to buy rating points that augment their TV advertising campaign might look to purchase the aforementioned adjacent or ancillary assets Gray has to offer.
What Should Arizona Diamondbacks Advertisers Do?
This is actually quite fascinating. As the MLB takes the reins of Diamondback broadcasts, the clients who currently have active deals with Bally must renegotiate and re "place" their campaigns. That's crazy to me, but I certainly don't see Bally being overly cooperative or obstructive with Cox in getting this done. They have a carriage agreement and people who liaison between them so I'm sure this won't be too difficult. Fortunately, most of these advertisers are sophisticated and have the help of a full-service ad agency (or sports agency) to assist them.
If it were one of my clients, I'd be doing some intense math and ratings analysis to gauge where my rates should be in this transition. From my seat, it's not readily evident that Cox and MLB will be able to enhance distribution to increase ratings – my guess is they will be flat or slightly down. That being said, the Padres went through the same thing in San Diego and it resulted in a 14% increase in ratings. That is great, but you must consider lots of things before assuming there will be increases in this market, including important metrics regarding cable penetration and digital adaptation (which are both markedly lower in Phoenix than they are in San Diego).
Depending on my business conditions and what I was offered by all parties, I'd consider taking my money and having a seat in the dugout.
It could be that Bally is trying to keep that money by offering make-good ads with the Coyotes, which is the only team left in their local sports portfolio. They don't have enough ratings or avails to support that.
In all candor, Bally is down by 20 points with 3 minutes left in the game. They don't need a miracle, they need a eulogy.
Buying the Arizona Diamondbacks in the Future
Regardless of who you need to buy from, I'd let the smoke clear on this one. That being said, I'd be ready to go the second a new deal is announced. Whatever station has the rights is going to be anxious to have deals signed, and being ready to go will help you secure your sponsorship dollars while potentially being able to negotiate an exclusivity that keeps your competitors locked out.
In fact, this shake-up could potentially open up categories for brands who have been shut out based on their relationship with Bally or FOX. This will not be the case with the Suns, regardless of where their games are broadcast. They sell their own inventory and they do a great job with it.
Moving forward, the Diamondbacks should (and I'll be surprised if they don't) negotiate to sell their own TV inventory. That changes the dynamics of a rights deal, but it also greatly enhances the ability of the team to control their own rev-gen destiny. Anecdotally, I don't see the Cox Yurview carriage as a permanent solution. It could be, but I just don't see Cox paying the freight for those rights once this season ends. Local sports used to be an important component of their overall business model but it's doesn't seem to be now.
What Impact Will This Change Have On Sponsorships?
In simple terms, sponsorship assets related to television are priced according to rating estimates. The higher the rating, the more expensive the commercial will cost a sponsor. It's all relative. The sight, sound, color, and motion of a video ad place it near the top of the impact list of team sponsorship offerings.
Both teams will lean into these new rights deals as a big positive for their ability to reach bigger audiences. For the Suns, I am certain you'll see an increase in viewership based on this new broadcast arrangement, however, it's important that sponsors don't get misled into thinking that adding 2.8 million households to the distribution pool automatically equates to a huge increase in viewership.
Here's why. There is a breakdown of the 2.8 million homes that can now technically view games because they are being offered via the transmitter. Some of these homes don't have an antenna, some of these homes belong to elderly people with limited disposable income who have never transitioned to alternative video delivery platforms, some belong to highly rural communities in our DMA, and some belong to non-English speaking households.
All or some of these audiences could lack qualitative value to a sponsor.
Also, access doesn't ensure engagement. The availability of a broadcast doesn't mean that consumer will follow. If the household was a fan with any degree of passion, they probably paid to receive the Bally broadcast. In other words, most people who want to watch Diamondback and Suns games were doing so already via the methods available to them.
Not trying to be a downer here, I'm just trying to be a voice of reason. When these types of announcements are made they are rightfully 'sold' to you. I would be doing the exact same thing if I worked for the Suns or the Diamondbacks. I wouldn't say anything about Direct TV subscribers who actually lose Suns coverage or how Diamondbacks games will end up on a Cox channel which will limit access (and therefore ratings) to the ever-dwindling number of Cox subscribers.
Is Moving To Broadcast Stations A Trend For Sports Teams?
All that being said, I think this change is still a good thing for both teams. The Suns are 'good to go' in my opinion and the Dbacks have some work to do. For the teams, an end to their relationship with Bally Sports will translate into greater sponsorship revenue opportunities. They will be unencumbered by the poor business decisions and limited distribution model that doomed Bally from the start.
They are both working with a clean slate as it pertains to the critical issue of distribution.
Also, it's trending. Over-the-air broadcasters are taking advantage of the murky conditions relative to sports broadcasting. Whereas Sinclair is on the losing end in this market, their broadcast station just picked up the rights to the Utah Jazz in Salt Lake City.
If the teams are smart … and I believe they are, I would see them striking a deal with an over-the-air broadcaster AND a digital provider like Amazon or Apple. This would enhance their distribution capabilities and be a sound stopgap while the digital sports landscape sorts itself out.
Of course, both leagues and their digital platforms will have a seat at that table.
I'll add that both teams belong to forward-thinking leagues that want to maximize the monetization and control of their respective distribution platforms. In other words, you'd consume all games, most highlights, and purchase all tickets on MLB.com… same with the NBA.
The future of TV distribution is digital. The truth is, however, that we're just not there yet. This new trend for sports teams to matriculate to broadcast networks is a savvy move given the current reality that the sports market finds itself in. My opinion is that this will be temporary as more and more sports programming providers move to a model that requires digital subscriptions. These digital subscriptions will undoubtedly be freemium based, affording viewers free content with the option to pay for greater access/programming. Whether we like it or not, that the future.
Are you listening, ESPN? Oh, that's right… you are.