A Review of the AZ Sports Landscape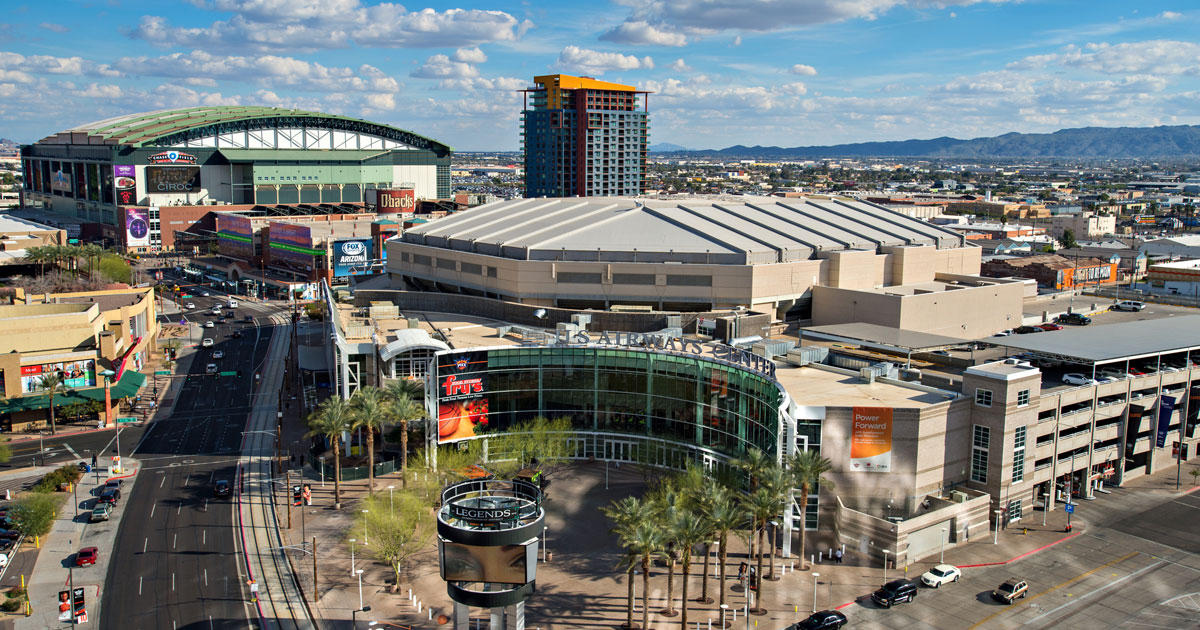 With the Phoenix Suns out of the playoffs, it just seems like a good time to take a step back and review the teams in our primary market to see just who's hot and who's not by way of sponsorship investment. In doing so I will endeavor not to let my personal relationships or fan bias impact my opinions.
In reviewing the landscape, it's critically important to recognize that sports continue to enjoy a great deal of attention from sponsors. Whereas there are numerous reasons for this, the primary drivers continue to be real-time consumption coupled with the ability to achieve scale beyond the capabilities of other forms of advertising.
Sports are becoming more sophisticated with their sponsorship assets but I do not think that's nearly as impactful as it will be once we see rights deals migrate to digital platforms. Technology will continue to make sports sponsorships more attractive to brands as teams and networks continue to explore new ways to make their offerings more valuable.
SPONSORSHIP OPPORTUNITIES WITH PROFESSIONAL SPORTS TEAMS IN PHOENIX
Arizona Diamondbacks –
Whereas the team on the field hasn't changed that much, the marketing and sponsorship teams have undergone lots of change. Undeniably, the Dbacks have lost a great deal of talent and experience in both of these areas. One might think that to be problematic but, remember, we're seeking opportunity here. New leadership often creates favorable pressure on teams to hit revenue numbers.
There are other factors in your favor here as well. The team has struggled the past few seasons but I don't see that as being an acceptable norm to their smart and talented front office.
A couple of other things for sponsors to consider. The season is refreshingly long with three of their primary competitors all quiet during the summer. The game appeals to a solid demographic audience (families w/ discretionary income) and the game has lots of downtimes to activate.
Lastly, and for what it's worth, I have a hunch that we'll see a big announcement regarding a new ballpark coming soon. They've been quite mum on this for obvious reasons but a new facility definitely creates new opportunities for sponsors.
Phoenix Rising –
This group is getting more comfortable in their new digs and, in doing so, better at activating sponsors. I'm bullish on the Rising for lots of reasons. They are historically competitive in a sport that's becoming more popular with a younger, more diverse fan base. Their leadership is solid and they work hard for their sponsors. Fingers remained crossed on becoming an MLS team with a retractable domed stadium and air-conditioning. (The City of Phoenix may have one available soon?)
Phoenix Mercury –
This is a historically successful franchise loaded with big name personalities. Oh, and the world is changing. I feel like the WNBA might have been a little before their time so when seeking value in the Phoenix sports market, don't sleep on the Phoenix Mercury.
Phoenix Suns, Arizona Cardinals –
I'm grouping these two together because both teams fall into similar circumstances. They are the two leading sports franchises in the market. They've had recent success on the court/field, they are affiliated with ascendent leagues, and are preeminent in their sponsorship efforts. They both have solid leadership in their sponsorship departments and each team has historically attracted a lot of attention from brands.
For that, it would be difficult to find value here. It's not to say that you couldn't formulate an effective sponsorship agreement but it is to say that you're going to pay more of a premium for what they have to offer and candidly, they've earned it.
Arizona Coyotes –
I LOVE the game of hockey and I've always enjoyed a great relationship with the AZ Coyotes. Unfortunately, this franchise remains in a challenging position for lots of reasons.
But again, we're looking for value and whereas I don't have the contacts I used to have here, I do think that with some due diligence you could find opportunities here. I don't have a ton of clarity on what the next two seasons look like or how exactly they plan to execute sponsorship in a new but much smaller venue.
I do like a game-changing move to the east valley but I would encourage anyone considering a sponsorship with the Coyotes to do so with caution until their situation becomes more clear. I so want them to succeed, but right now their unknowns outweigh their advantages.
SPONSORSHIP OPPORTUNITIES WITH COLLEGIATE SPORTS TEAMS IN PHOENIX
Grand Canyon University –
GCU has quietly improved its sponsorship offerings by making good hires and putting forth competitive teams. This is a place where you can find value for your sports sponsorship dollar. As a Christian centric institution of higher learning, there are clear advantages for brands seeking stable and positive brand affiliation with GCU.
My only lingering concern with GCU is their ability to achieve scale with their limited offering of baseball and basketball. You don't need scale to find value but it definitely will help as GCU's teams become more popular due to their ability to win consistently.
Arizona State University –
Whereas finding sponsorship value is not all about winning, there is something to be said for a disenfranchised fan base that has watched its football, basketball and baseball teams perform so poorly as of late. A cheating scandal, an embattled athletic director, pending action from the NCAA are just a few reasons that I would steer clear of ASU for now.
Clearly, ASU is not ascendant as a sponsorship opportunity. That being said, I like their experience (and people) on the sponsorship side but they continually have to handle missteps by a dysfunctional athletic department. All of the major sports are all underperforming at historical levels and things don't look brighter for any of these programs anytime soon.
As I said, it pains me to say that.
Sports sponsorship strategies can be successful when a number of factors come together. Preparation must meet opportunity, meaning you are best served to get ahead of what might be the team's next greatest year when you take time to analyze the landscape. Remember too that the team doesn't have to win a championship for there to be value in the investment your brand makes. It simply comes down to understanding what you pay for versus what the team delivers.
It is, however, important to give your brand the best opportunity for success when considering a sports sponsorship opportunity. If you need help or just want another pair of experienced eyes on what you're considering, let me know and I'll be glad to help.